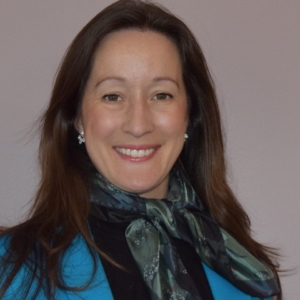 Dr. Elisabeth Bastos is a Board certified Naturopathic Doctor since 2005, member of the Canadian and Ontario Associations of Naturopathic Doctors. She is also Board certified as an acupuncturist, which improves her knowledge and experience in acupuncture beyond her ND title, as she is required to have 15 hours of updated training yearly in acupuncture techniques and skills. One man's food is another man's poison resonates strongly with Dr. Bastos ND as she offers intolerance and allergy blood testing and coaching on better living through food as a certified Nutritional Therapist.
These 3 titles allow 3 ways to potentially have your health benefits coverage assist in paying your service fees. We offer direct billing when applicable.
Your healing begins as you leave your car, to walk the nature rich country property of the clinic. Yet the office is conveniently located just 2 minutes off the Highway 401 next to Guelph and Cambridge.
Dr Bastos ND is medically trained and naturally focused. As a functional medicine Doctor, Elisabeth values research and reads your lab work and sends for lab work with a focus on what values are optimal and not just within normal ranges. She investigates patterns in your labs and physical exam that tell a story about what areas and targets are most optimal to work on to best achieve your body mind balance that allows you to feel your best and reach your goals.
The goal is to have the body self regulate again and not be dependent on supplements life long as much as possible.
Complex illness, pain, mental distress, acute sickness, preventing health problems, maintaining health are just some of the possibilities that can be worked on with Dr. Elisabeth Bastos ND.
Not sure? Please give our office a call and we would be happy to arrange a 10 minute no charge meet and greet call with Dr. Bastos ND to get to know more about our office, no pressure.
Payment Methods
We accept Visa, Mastercard, Debit, Cash (a discount will be applied toward consults) and e-Transfer (onsite only)
Clinic Reception Hours
Please confirm with our live updates at: https://g.page/PuslinchNaturalDoctor
Monday – Some virtual and acupuncture appointments are applicable.
Tuesday – Receptionist and appointments 9:30 to 8:30 (break 4-5:30pm)
Thursday – Receptionist and appointments 9:30 to 8:30 (break 4-5:30pm)
Alternate Fridays and Saturdays – Appointments Available. No Reception.
Our Address:
4509 Sideroad 20 North (1 min. off the 401)
Puslinch (we are one street next to Guelph and Cambridge) ON, N1H 6J3
Telephone Main Line: 519.767.9224
Secondary Line: 519.780.2480
Email: myhealth@elisabethbastos.com